04.10.2019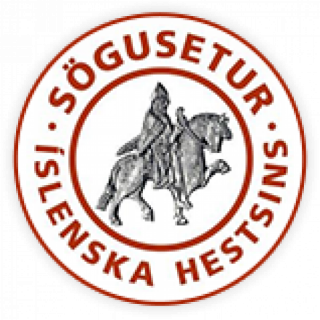 The 2019 summer opening of the Icelandic Horse History Centre started on June 8th and finished on August 31st. A total of 1.009 guests visited the centre, including 130 children. Last year, the number of guests was 1.024, including 153 children. Thus, the number of guests paying entrance fees was a bit higher than last year which also saw some increase in attendance from the previous one. It is very interesting to note the variety in nationality of the visitors; this year they came from 25 countries, in addition to Iceland. Much as in the previous years, guests from Germany form a special category where number is concerned, as they were a total of 334, or just upwards of 33%. Icelanders were number two, with 179 guests, Dutchmen came in third with 64, and then number four were US citizens with 61 guests. The number of Swiss visitors was 56, visitors from France were 47, and 38 from Denmark. Thus, North- and Mid-Europeans form the largest group, particularly those from the German speaking regions. There is also a considerable number of Scandinavians, and the number of Icelandic visitors has also increased substantially from former years, which is quite satisfying.
The increase in the number of Icelandic guests of the History Centre can almost certainly be traced to the opening of a new exhibition at the beginning of this summer. It is entitled Splendid Saddlery from Past Centuries (see press release below on this Site and introduction under the Database tab Gagnabanki). The exhibition is set up in collaboration with the District Museum of Skagafjordur and the National Museum of Iceland. The Reconstruction Fund of  North-West Iceland and the Culture Fund of KS, enabled the History Centre to set up the exhibition, naturally in addition to the operational circumstances of the Centre, presented by the financial contributions from the Skagafjordur Community, as well as from the Ministry of Education, Science, and Culture, along with the support to the Centre, presented by the Hólar University College, with regard to its accommodation.
The History Centre is about to begin the groundwork for a substantial and important project for which it has received a grant from the Stock Protection Fund of the Icelandic Horse Breed. This is in fact a continuation of research carried out in connection with the exhibition The Icelandic Horsein the Age of Sovereignty which was set up last year and is accessible on this website under the Database tab. The project involves writing a book on the Icelandic horse; its origin, attributes, and characteristics; its history with the nation, and the breeding of the stock. An account will also be made of horsemanship with Icelandic horses and related issues, e.g. the treatment of the horse, the development of saddlery, etc. The book is planned to be published both in Icelandic and English.
The exhibitions at the Icelandic Horse History Centre are open for groups this coming winter, in accordance with previous reservations. For those interested, please contact the curator, Kristinn Hugason, tel. +354 891 9879, email: sogusetrid@gmail.com eđa khuga@centrum.is